FAQ
FREQUENTLY ASKED QUESTIONS AND ANSWERS
Why purchase from T7 TEA?
Fresh loose leaf teas, awesome teaware, selection of highest quality Matcha & much more. We carry the same high quality TEAs and dare to compare with any major Loose TEA companies in USA. Better Pricing, Same or better Quality.
Can we pick up at locally?
Yes, We are located at 

4222 Trinity Mills Rd. ste 228 Dallas Tx 75287

. 
Please call us for details TEL:972-886-8970 Smartline:214-210-2688 (Text Message are welcome)
Where to buy T7 TEA?
T7 TEA loose Leaf tea available online both via T7TEA.com & 

Amazon Store
Does T7 TEA and Unique Tea have a retail store that we can buy teas?
No, We do not have a retail store. But you can come to our local office (mini showroom) and purchase TEAs. Please call our customer service to set an appointment.
What is your office hours, holiday's office hours?
Please call in advance so that we can provide our best and utmost services.
Is T7 TEA site "secure"?


We use GoDaddy for our SSL certificate. Our certificate is 2048-bit ready and protects your sensitive information with 128/256 bit encryption. When you are entering your information, please make sure you have a padlock displayed in your browser that signifies that you are on a secured connection.
Payment methods:
We accept cash, Visa, Master, PayPal, Square at our local office


New Address (January 2018) 
Dallas Office address:
4222 Trinity Mills Rd
Suite 228
Dallas TX
Tel: 972-886-8970
Satisfaction Guarantee
We want you to be happy! You can return unused items within 30 days with a receipt. If you do not have your receipt you may give us your order number, name and address. If the order has an error that is caused by us we will refund the return shipping cost.
Merchandise returns must be in like new condition unless damaged by shipping. Tea, honey, sugar, gift boxes and other food items are non-returnable. Please note that Sale and Clearance items are a final sale.
Orders should be returned to:
T7 TEA Distribution Center
ATTN: Returns Dept.
4222 Trinity Mills Rd
Suite 228
Dallas TX
1-972-886-8970
Ordering:
You may place an order at http://www.t7tea.com or by calling our toll free at: 1-866-228-6358. Customer Service Reps are available Mon-Fri from 9am to 5pm CST.
Follow these three steps:
1. Pick an item, pick recipient from the "send to" button:
2. Click on "add to cart"
3. Click on the "check out" button
You may update the cart contents at any time.

You will receive an order confirmation email with your order number.
Coupon/Promo Code:
If you have a coupon/promo code, please go to Shopping Cart or Manage Cart enter it to receive a discount. After enter the code please proceed to CONTINUE CHECKOUT. You will be able to review the total charge before final checkout.
Backorder Policy:
We do our best to insure adequate stock of all items. However, items can be in short supply due to inadequate factory production coupled with increased demand. If an item is out of stock and you would like to be notified when the item is back in stock, please send us an e-mail (go to the Contact Us page) indicating the items you wish to purchase. Also, remember to check for alternatives to this product. Be sure to check back frequently as our Web site is updated as soon as our stock is replenished.
Unfortunately, we often do not know when an out-of-stock item will become available. We'll do our best to keep you posted, but please check back often
Payment Options:
We happily accept all major credit cards, as along as they have a Visa, Mastercard, Discover or American Express symbol on it. The information is encrypted and secure, you may also give this information via telephone. We do not accept payments via money order.
Pricing:
We try to make sure every item has the correct pricing. In some circumstances we may have the incorrect price posted, if the correct price is lower you will get that, if the correct price is higher we will contact you before charging the card.
Shipping Rates & Policies
It is of utmost importance to us that your T7 TEA orders are shipped promptly and with care. Typically, orders placed by 12:00 Noon Central Standard Time will be shipped the same business day. Please refer to the following chart shows for shipping options and associated rates.
FREE ground shipping for orders over $69.99 applies to orders shipping to one address within the Continental U.S. For orders with multiple ship-to addresses, a shipping fee of $5.00 will be applied per shipping address.
Method of Shipping
Order Total


Under $69.99
$69.99 & Over
UPS Standard Shipping*
$5.00
FREE
USPS Priority Shipping**
$6.95
FREE
UPS Ground*
$16.95
$16.95
UPS 3 Day Select®*
$29.95
$29.95
UPS Expedited (Air) Shipping*
$63.80
$63.80
UPS Overnight Shipping*

Please Call

972-886-8970

Please Call

972-886-8970





=>Effective January 1, 2021
* Continental U.S. only
** Priority shipping rates cover all USA and the following: American Samoa (AS), Federated States of Micronesia (FM), Guam (GU), Northern Mariana Islands (MP), Palau (PM), Puerto Rico (PR), Virgin Islands (VI).
P.O. BOX - shipping your package that is addressed to a P.O. Box may be delayed, and it will not be covered by any UPS Services Guarantee, and will require an address correction charge if applied.
International Shipping Rates & Policies
1. International orders of tea only
International orders of tea only are shipped via International Air Parcel Post. Please refer to the following chart for international shipping rates. The appropriate rate will be displayed during your checkout process. All orders will be confirmed via email.


2. International orders that include accessories and other non-tea items:
Since the exact shipping charge for these orders depends on many factors, such as weight, measure, contents etc., the shipping charges will be quoted via e-mail once the order was reviewed. Typically we will quote both Air and Surface shipping rates along with the approximate shipping time. We will not charge your credit card or ship your order unless we received an answer back from you, authorizing the charge.

Contact Us:
We love to hear from our customers! Please tell us your suggestions, give us feedback about out site, our products, our service etc. We want to provide the best possible customer service and we need to know how we can make our service even better. We can be reached at info@t7tea.com, or by using the Contact Us form on this Web site, or by phone at 972-886-8970. We can't wait to hear from you!
Sales Tax:
Sales tax is applicable only to orders being shipped to destinations within the states of Texas (because of T7 TEA's business locations). If you are a tax-exempt business with a current, valid Texas Resale Certificate, please reach us at 972-886-8970. Sales tax can only be waived if a current copy of this document is on file with us. TEA has no tax in States of Texas. Sale TAX only apply to tea merchandise.
For more informations or if you need any other assistance please don't hesitate to contact us at i...@t7tea.com.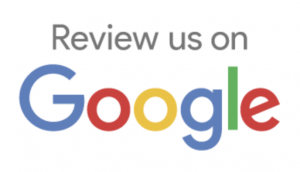 See also...